Order a 2024 Aston Martin DB12 Near San Marino, CA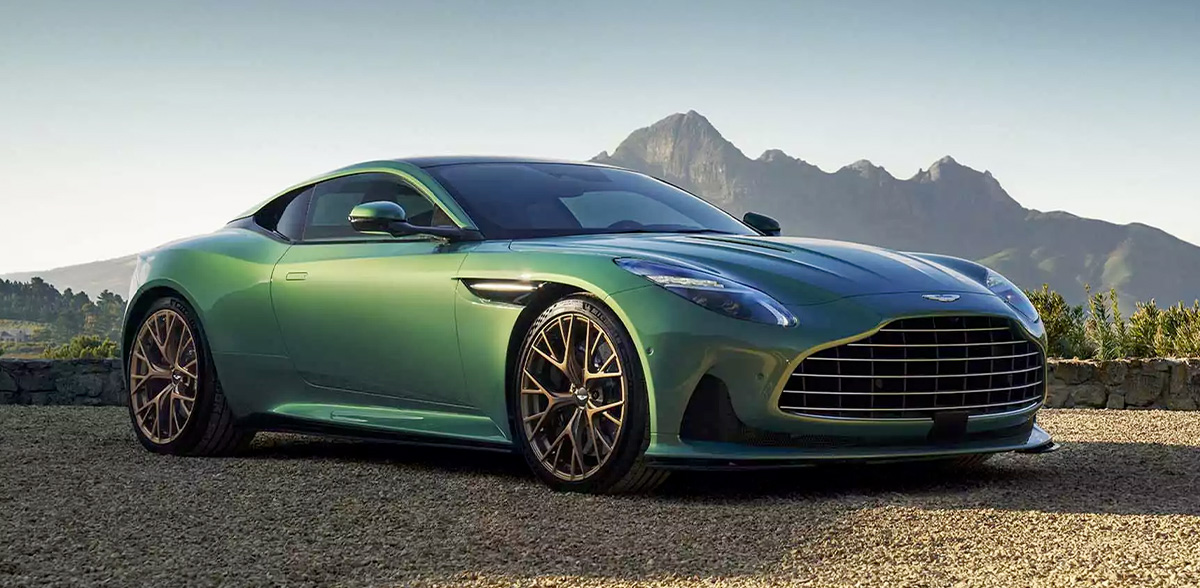 The epitome of excellence manifests in the stunning new Aston Martin DB12. Born from the brand's legendary heritage of building some of the world's most revered grand tourers, this sultry two-door coupe brings a fresh perspective on luxury driving. To make it yours, visit our Aston Martin retailer near San Marino, where we offer DB12 custom order opportunities and other purchase options.
2024 Aston Martin DB12Engine Specs & Performance Features
What is performance? At Aston Martin, it is everything — and so the new Aston Martin DB12 delivers far more than just impressive data points like top speed and horsepower. It is soulful, charismatic — a thrill ride that will have the hairs on the back of your neck standing up. This is the magic of the DB12 engine, a twin-turbo 4.0-liter V8, and the eight-speed gearbox, which snaps off shifts with authority.
Though the DB12 0-60 mph time is a blisteringly quick 3.5 seconds, it doesn't take that long to be left in awe by this super tourer — you'll be wowed from the moment you hear its mechanical heart roar to life. Other DB12 specs and features can include:
4.0-liter V8 twin-turbo engine with dual twin scrolls turbochargers
Up to 671 hp and 590 lb-ft of torque
202-mph top speed
Rear mid-mounted ZF 8-speed automatic gearbox with shift-by-wire technology
2024 Aston Martin DB12Interior Features
The plush cabin of the DB12 features a 10.25-inch high-definition touchscreen display that is highly advanced yet easy to use — a common trait across all the technologies and amenities employed throughout the DB12 interior. Wireless phone charging and Natural Voice control further enable easy connectivity, letting you focus on what matters — the drive. Choose to listen to the dual exhaust bellow the V8's raw, unfiltered song, or play your favorite studio tunes through the available Bowers & Wilkins™ Audio System.
Furthermore, each new DB12 near San Marino offers an array of advanced Aston Martinsafety features, including Traffic Sign Recognition, Lane Keep Assist and a 360-degree 3D Surround View System. You'll also find the following DB12 interior and exterior features available:
21-inch forged alloy wheels
10.25-inch TFT driver information display
Gloss Black Vaned Grille
Black Alcantara headlining
Front and Rear Cross Traffic Assist
Adaptive Cruise Control with Stop and Go including Speed Limit Adaptation
Reserve a New Aston Martin DB12 Near San Marino
With the successful launch of the new DB12, Aston Martin has further cemented its position as a world leader among exotic car manufacturers. To submit your own Aston Martin DB12 reservation or custom order, contact Aston Martin Beverly Hills today.